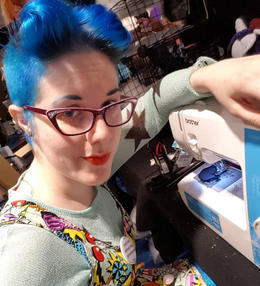 In 2008, on an impulse and an instinct, I quit the office job that was crushing my soul and started my own sewing business, Nightengale Needles.
Needles remains my full-time job. I've even been able to add my significant others, Trey and Simon, into the mix as fellow artists and business partners. Together we sell our textile based artistry and geekery at anime, comic, gaming, pony, queer, and furry conventions over the entire eastern half of the US.

Please let us introduce you to our handmade goods, and in doing so, maybe we can bring some of our philosophy home to your heart: we believe that nobody has to live without joy. That whether it's in your job or your hobbies or your collectibles, joy and warmth of the heart are essential to living a fulfilled and forward-facing life.
We hope that some of our products can bring that warmth into your home, whether it's a scarf wrapped warm around your shoulders or a plush perched happily on your shelf.
We make a particular focus on offering Queer PRIDE themed items, because some people, ourselves among them, need to know they're not alone when facing the world outside their computer.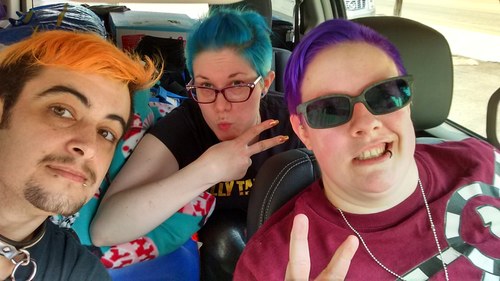 -Emily "Gale" Smith, Simon, & Trey Yacek